Renk AG - Augsburg HANNOVER, Germany

In 1975, RENK acquired the product areas of plain bearings and couplings of the former Eisenwerk Wülfel in Hanover. Today the RENK plant in hanover is leading on the sector of slide bearings for electric machines on the international market. The complete product range comprises: Slide bearings Standard and special designs of horizontal and vertical slide bearings for electric machines, fans, compressors, pumps, turbines and general mechanical engineering. Slide bearings for gear unit construction. Marine shaft bearings and marine thrust bearings for civil and navy applications also of shock-resistant design, Couplings Torsionally elastic profile sleeve couplings as well as special couplings.
Presentation: www.renk-ag.equip4ship.com
Address: Germany, HANNOVER, 30539 Weltausstellungsallee 21
Contact person: Commercial Department ,e-mail, website
Phone: +49 821 5700219
Fax: +49 821 5700532

unselect all/select all
You have 0 products selected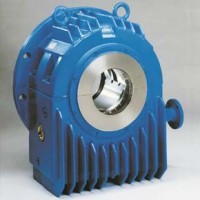 Clutches are manufactured at RENK's Hanover plant, where slide bearings are rated via computer programs and designed by means of CAD systems.
This provides RENK with a hight degree of flexibility when it comes to meeting customer requirements.